Last night, with the help of other Aboriginal community members in Brisbane, I lit 433 candles.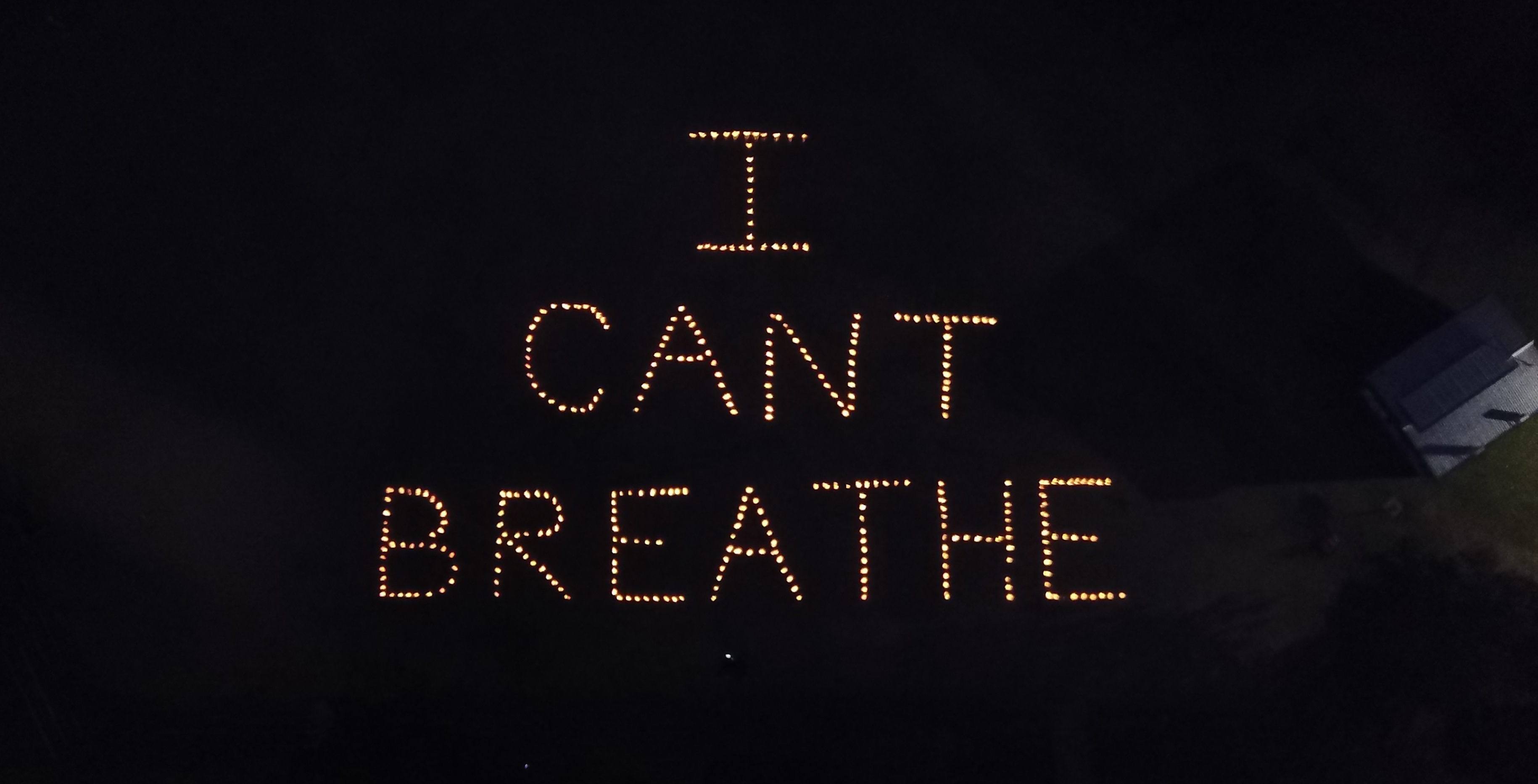 One for George Floyd (whose story I hope you already know), and 432 for every Aboriginal family who has lost loved ones here in custody or because of police brutality.
Because black deaths in custody are not just a US problem. The over-incarceration of black people is not just a US problem. There is an ugly truth we must confront at home – this is a shared struggle.
Despite the loss of 432 black lives, there has not been a single conviction for an Aboriginal death in custody in Australia.
So I lit a candle for Aunty Tanya Day – a Yorta Yorta woman who died of a massive head trauma after just 4 hours in custody.
1
I lit a candle for Ms Dhu – a Yamatji woman who died for an unpaid fine. Police claimed she was "faking" illness and she later died of a heart attack.
2
Overwhelmingly Aboriginal people are 3 times more likely to be refused medical care than non-Indigneous people.
I lit a candle for Mr Ward – who died when he was transported from a watchhouse after not having a train ticket.
3
We lit these candles because when Scott Morrison gets on the radio and declares "we don't want to import things that are happening overseas to Australia", he has absolutely no idea that something is already horribly wrong or just how much we have already lost.
"I can't breathe" were not just the final words of George Floyd under the knee of a police officer in Minneapolis – they were among the final words of David Dungay Junior, a 26-year-old Dunghutti man who died from a choking restraint by prison officers in Long Bay prison in 2015.
These words are a call to action — and the whole world is paying attention.
In the US, in Canada, in France and Germany, and here at home, millions around the world are stepping up to demonstrate. Standing shoulder-to-shoulder with black organisers and the communities they represent. For George Floyd. For every black death in custody. For every kid in detention. For the right to breathe.
We are, all of us, fighting for the same future. A future free from racism, discrimination and state brutality.
Please, add your name to the petition calling for an end to black deaths in custody in Australia.
We cannot remain silent in the face of injustice.
Yours in solidarity,
Larissa, Amy, and Nicole for the GetUp team
Larissa is a Widjabul woman who leads First Nations Justice at Getup
[1] Tanya Day inquest: coroner refers death in custody of Aboriginal woman for possible prosecution,
The Guardian
, 9 April 2020
[2] Ms Dhu endured 'inhumane treatment' by police before death in custody – coroner,
The Guardian
, 16 December 2016
[3] 'Cooked' to death: Ten years after shocking death in custody, has anything changed?,
NITV News
, 31 January 2018