It's on.
Scott Morrison has called the Federal Election for 18th May –
just five short weeks away.
1
That's five weeks to secure a safe climate for our kids. Five weeks to restore
fairness
and
compassion
to political debate.
Five weeks to put an end to the divisive politics peddled by the Tony Abbotts and Peter Duttons of the world, and their backers in the Murdoch Press.
We have an ambitious plan to pull all this off – going head to head with big party machinery, war chests flush with corporate cash, cynical dog-whistling, the coal industry, and even an anti-GetUp group funded by covert interests.
2,3
But it's going to take all of us doing our bit.
Here's how our movement can change politics for the better this election time.
Watch our plan to change politics for the better, then chip in $12 to make it happen.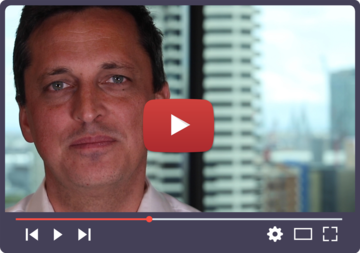 This is how we're going to win:
Vote-changing conversations.

Our most powerful tool is you: GetUp members having tens of thousands of vote-changing conversations with key swing voters on the phone and on their doorstep. That takes sophisticated technology, a crack support team, meeting spaces for recruitment, phone banking events and more.


Words that matter, where they matter.

We've done the research and listened to key swing voters to understand which words change minds and shift votes. Now we need to get those words up in our target electorates on corflutes, posters, billboards, lawn signs and more –

everyday between now and election day.


How-to-Vote Cards.

We need to print and hand out hundreds of thousands of how-to-vote cards at

over 300 polling booths

across the country. These how-to-votes are refined to a point, ensuring they show people

exactly

how to vote for the issues that matter. To get them out there, we need to support a sea of volunteers in orange t-shirts and equip them with everything they need.
It's an incredible amount to do – and election day is just

five weeks away. Can you chip in $12?
We can't kid ourselves about who we're taking on.
Tony Abbott killed the mining tax, wrecked climate action and sabotaged his own party. Peter Dutton created the most powerful ministry in history
for himself
– and nearly became Prime Minister in a bloody coup.
Christian Porter oversaw a Centrelink robo-debt scheme that defrauded tens of thousands of people doing it tough.
4
Kevin Andrews has sat safely in parliament for
28 years
, propping up coal and attacking people based on where they come from and who they love.
5,6,7
These men won't relinquish power easily
– and they are backed by a throng of conservative commentators, corporate money and Murdoch tabloids.
But they've met their match.
Because, together, organised, everyday people turn safe seats into sites of political renewal. We can end the cycle of cuts to Medicare, the ABC, our schools and hospitals – and start realising our shared dream of a nation that is fair, flourishing and just.
But with just 5 weeks to go, we need to chip in together today:

Chip in $12 to change what's possible this election.
Thanks for believing,
Paul, for the GetUp team
PS -
Keen to do more?
Dozens of events are taking place in coming weeks as we turbocharge GetUp's election effort for the final push – both online and in major urban and rural centres across the country. Keep an eye on your email inbox for more information soon!
References:
[1] 'Federal Election 2019 LIVE: Prime Minister Scott Morrison to call election for May 18',
Sydney Morning Herald
, 11 April 2019.
[2] 'Advance Australia, the conservative GetUp!, comes to Tony Abbott's rescue',
Sydney Morning Herald
, 13 March 2019.
[3] 'Tony Abbott's $730,000 Warringah war chest',
Australian Financial Review
, 25 February 2019.
[4] 'Christian Porter defiant on Centrelink's 'robodebt' flaws: 'This is not a matter for apology'',
The Guardian
, 22 June 2017.
[5] 'Coalition backbenchers unite to lobby for coal under banner of Monash Forum',
The Guardian
, 3 April 2018.
[6] 'Where they come from': Pauline Hanson backs Kevin Andrews on migrants',
The Courier Mail
, 5 October 2007.
[7] 'Former minister Kevin Andrews likens same-sex couples to cycling mates"'
News.com
, 15 August 2017.