The message below is from Quentin Dempster

— former ABC journalist, Walkley award winner and a Member of the Order of Australia. Mr. Dempster worked with GetUp on an ad to save our ABC this election.
I was part of the ABC for 30 years as a journalist, broadcaster and director.
I can say categorically that the ABC has never been under greater threat.
The Institute of Public Affairs, backed by Rupert Murdoch and bankrolled by mining magnate Gina Rinehart, wants the ABC destroyed through privatisation.
1,2
The Federal Council of the Liberal Party voted overwhelmingly for a resolution to do so.
3
Successive budget cuts by the Coalition Government decimated ABC programming, including Lateline and state-based current affairs.
4,5
ABC's Australia Network, our voice to our Asia Pacific neighbours, was dismantled at the insistence of Murdoch's News Corp.
6,7
I don't lend my name to things lightly
, but GetUp members have long been great defenders of our ABC. So I'm joining with you to put an ad, featuring my voice, in electorates where attacks against our ABC can be a decisive issue this election.
The ABC is unique in its treatment of its audience as citizens in a democracy.
This election is the opportunity for us, as citizens, to demand more for our ABC.
Chip in to help protect and strengthen the ABC this election by putting this ad in front of key voters.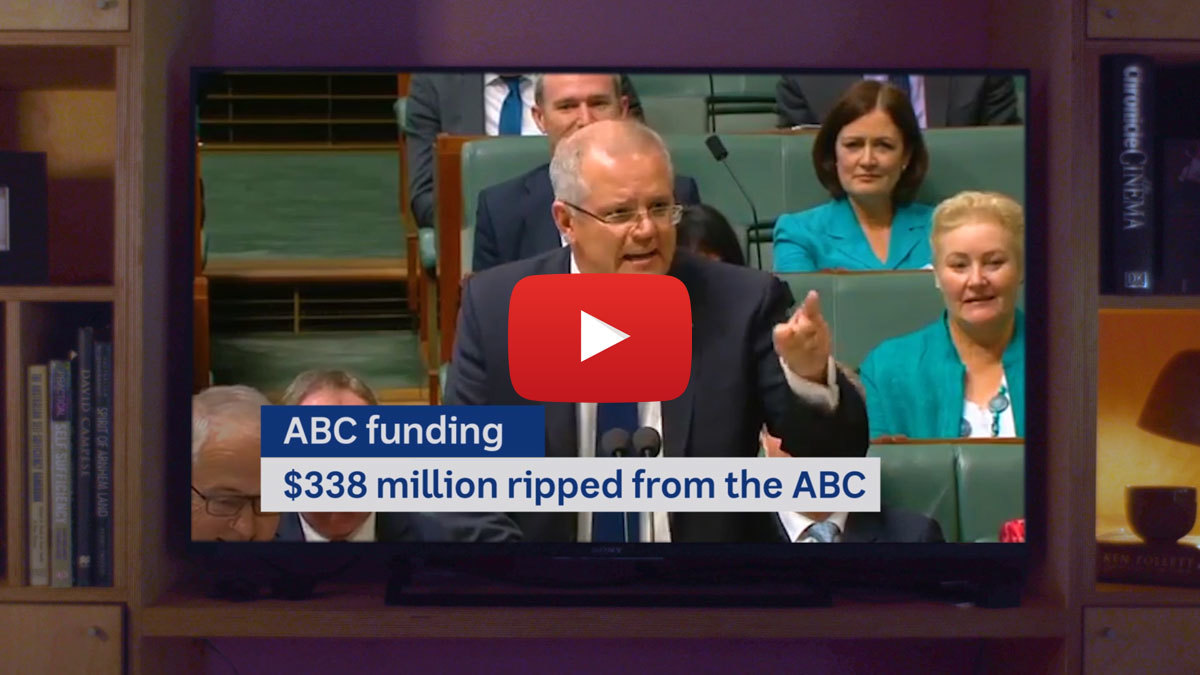 The fight to preserve and strengthen the ABC is the fight to preserve all that it gives us:
Radio National's specialist programs, covering science, education, health and religion, emergency broadcasting in natural disasters and audience engagement through local talk radio.
Weekly facilitation of the clash of ideas through conversation and news on radio, online and TV current affairs.
ABCMe, the only dedicated children's channel, and a wealth of iconic children's programming.
Classic FM for music lovers, Triple J for new music, ABC News Radio for mobile populations in their cars, vans, trucks and tractors.
The ABC is a cornerstone of Australia's democratic and cultural engagement. It speaks to all of us, informs all of us, respects all of us.
This election, it will take all of us to defend it.
Chip in to help protect and strengthen the ABC this election.
The weight of evidence is that the Morrison Government, in its current state of capture by those ideologically opposed to the ABC, cannot be trusted to preserve it.
In this election it is they who must hear our message loudest and firmest, and this ad is designed to deliver that message. It will be played in electorates like Mayo in South Australia, where the ABC proved a critical issue for voters in the recent by-election.
8
It will be played in Boothby, where polls suggest the race is dead even.
9
It will be played in Kerryn Phelps' seat of Wentworth, which was a flashpoint for the Morrison Government's fracture with community sentiment.
It will be played elsewhere, where it can make a difference.
However, it cannot be played in all of these critical electorates without our contributions.
Can you join with me by chipping in to secure the future of our ABC this election?
Thank you for standing by our ABC,
Quentin Dempster, AM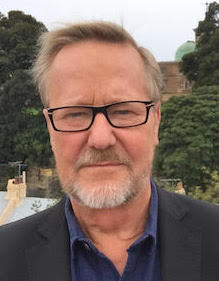 References
[1] "New IPA book calls on government to privatise the ABC by 'giving it away'",
Sydney Morning Herald
, 25 May 2018.
[2] "Rinehart's secret millions to the IPA",
The Saturday Paper
, 28 July 2018.
[3] "Liberal Party members vote to privatise ABC...", ABC News, 16 June 2018.
[4] "Lateline cut after 28 years amid ABC overhaul", ABC News, 5 October 2017.
[5] "ABC news division at risk after budget cuts announced",
The Australian
, 9 May 2018.
[6] "ABC may lose Australia Network", The Guardian, 30 January 2014.
[7] "Australia Network goes off the air in the Asia and Pacific region", ABC News, 29 September 2014.
[8] "Rebekha Sharkie credits 'people power' with byelection victory", The Guardian, 29 July 2018.
[9] "Battle for Boothby: On the hustings with Labor candidate Nadia Clancy"
The Advertiser
, 26 April 2019.