Three days to go.
Incredibly, there are 500,000 eligible voters who aren't on the voter roll – including a third of all 18 year olds.
1
That is, unless they
enrol to vote
before this Thursday evening.
Some of the worst MPs in Parliament hold their seats by razor-thin margins, so enrolling even a tiny percentage of the half million people missing from the roll could make all the difference.
That's why we've made a

cheeky

video designed to capture the attention of young people and their mates.
Watch this video, then share it on Facebook – and be sure to tag anyone who might need a reminder that the rolls close

this Thursday at 8pm.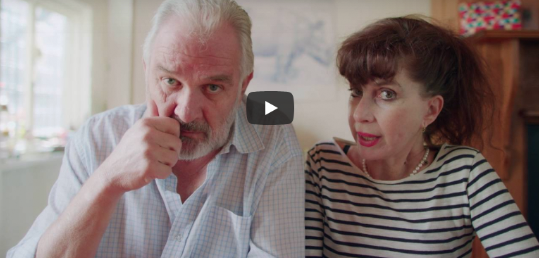 Don't have Facebook? Not to worry! Simply forward this onto family and friends.
The most likely people to be missing from the roll are young people, new citizens, and Aboriginal and Torres Strait Islander people. People who have recently moved may also have out-of-date enrolment.
2
Do you have anyone like this in your life?
These people are also among the most likely to vote for strong climate action, dignity for people seeking asylum, and fair policies that don't discriminate on the basis of skin colour, faith or ethnic background.
2
At the 2007 Federal Election, Peter Dutton held his seat by
just 217 votes.
3
That's why it couldn't be more important to ensure that everyone you know is on the roll.
Share this cheeky video on Facebook and tag anyone who might know a young person who has not enrolled yet!
Make sure you – and everyone you know – has a say on election day!
Thanks for all that you do,
Paul, for the GetUp team
References
[1] 'National youth enrolment rate',
Australian Electoral Commission
, 5 April 2019.
[2] 'Young voters may hold the key to the NSW state election: here's why',
The Conversation
, 14 March 2019.
[3] 'We are in trouble': Peter Dutton's battle for the seat of Dickson',
The Guardian
, 21 January 2019.