This week I was invited to address the National Press Gallery – and on live television, I gave the Prime Minister an ultimatum:
If Scott Morrison decides to be a leader for our times, restore trust in democracy, address the challenges we face, and listen to the voices of all Australians – we'll back him all the way.
But if he continues to follow in the path of dangerous authoritarian populists like Trump – attacking journalists, whistleblowers, unions and anyone else who disagrees with him –
we'll call him out for what he is: a threat to our democracy.
That message resonated across headlines and social media all week. And, since I delivered it on
your
behalf, I'm writing today to share it with you in full: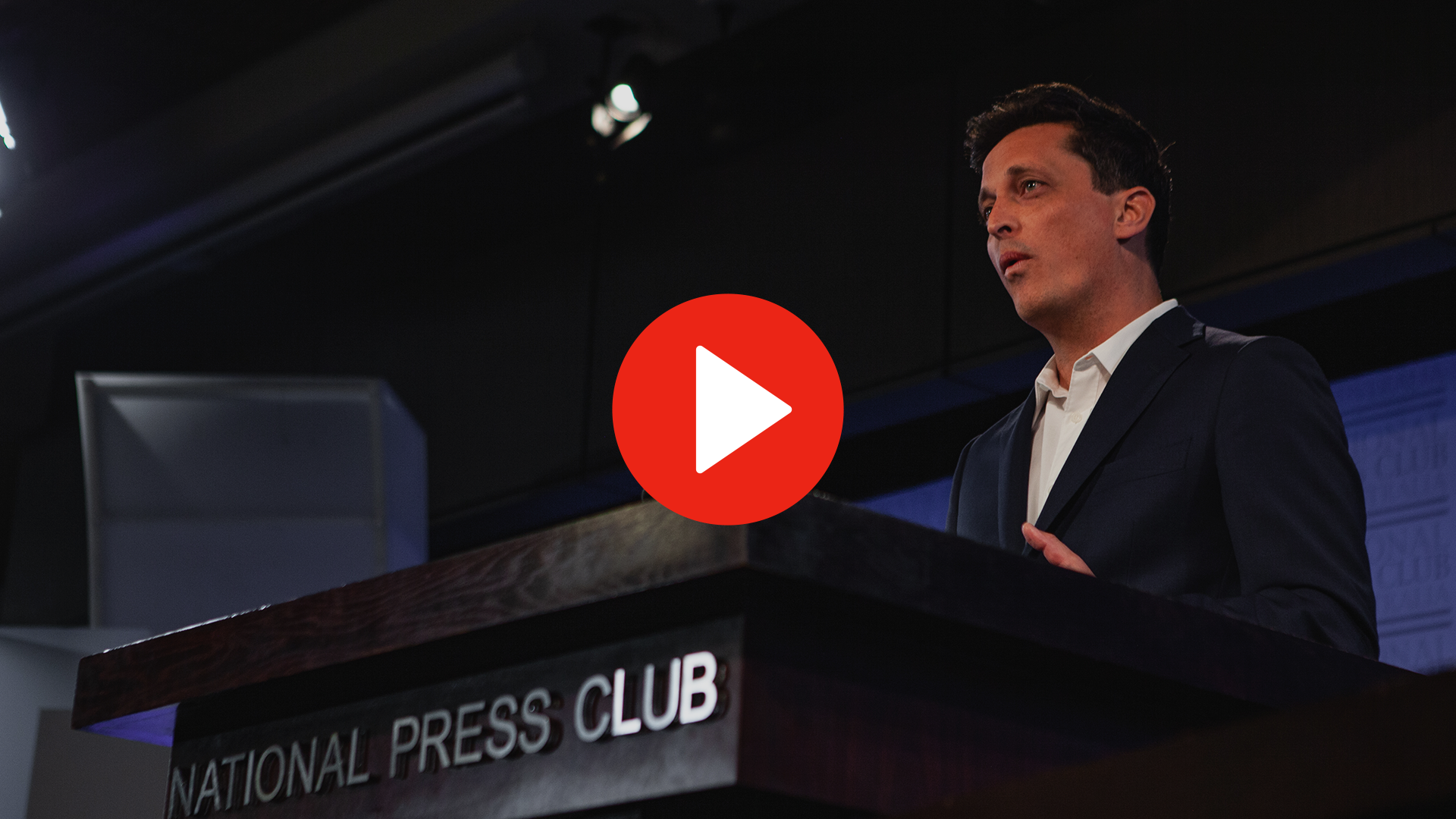 Click here to watch my address to the National Press Club
We've been
overwhelmed
by the messages of support and solidarity from our oldest members. We've been humbled by the surge of new members signing up, because they too are deeply concerned about the direction of our politics.
This is such a crucial moment for our democracy, and our movement. And I want to make sure every single GetUp member has heard my message to the Prime Minister:
politics belongs to everyone, and we're not going anywhere.
We refuse to become the quiet Australians he wants us to be – who sit down, shut up, and ignore the injustices around us.
Our mission is to tear down the barriers that stand between ordinary people and politics.
To give every single one of us – no matter our age, our postcode, our ability, or the colour of our skin – a say in the future of the country we call home.
It's not easy work, and in the months ahead Morrison is only going to make it harder.
But I've fought enough battles to know that in the end, people power always wins.
Thank you for all your support – I hope I did you proud.
With determination,
Paul Oosting
GetUp National Director
PS. Across the world democracy is under threat. One of the world's leading thinkers, Yascha Mounk has written "Citizens have long been disillusioned with politics; now, they have grown restless, angry, even disdainful, and fed up with liberal democracy itself... Authoritarian populists are on the rise around the world, from America to Europe, and from Asia to Australia... The question now is whether this populist moment will turn into a populist age – and cast the very survival of liberal democracy in doubt."
Watch my speech to find out what I think GetUp's response should be to the rise of authoritarian populism.