History shows that crises as immense as coronavirus result in fundamental shifts in society.
But it's up to each and every one of us to make sure things change for the better.
While some - mining magnates, tech billionaires, xenophobic politicians - will fight for their own interests,
it's up to us to fight for a better future.
And that's what the GetUp movement does best. Check out
this short video
as a testament to what we have achieved together, and what we will continue to fight for.
Click

here

or on the picture below to watch it now.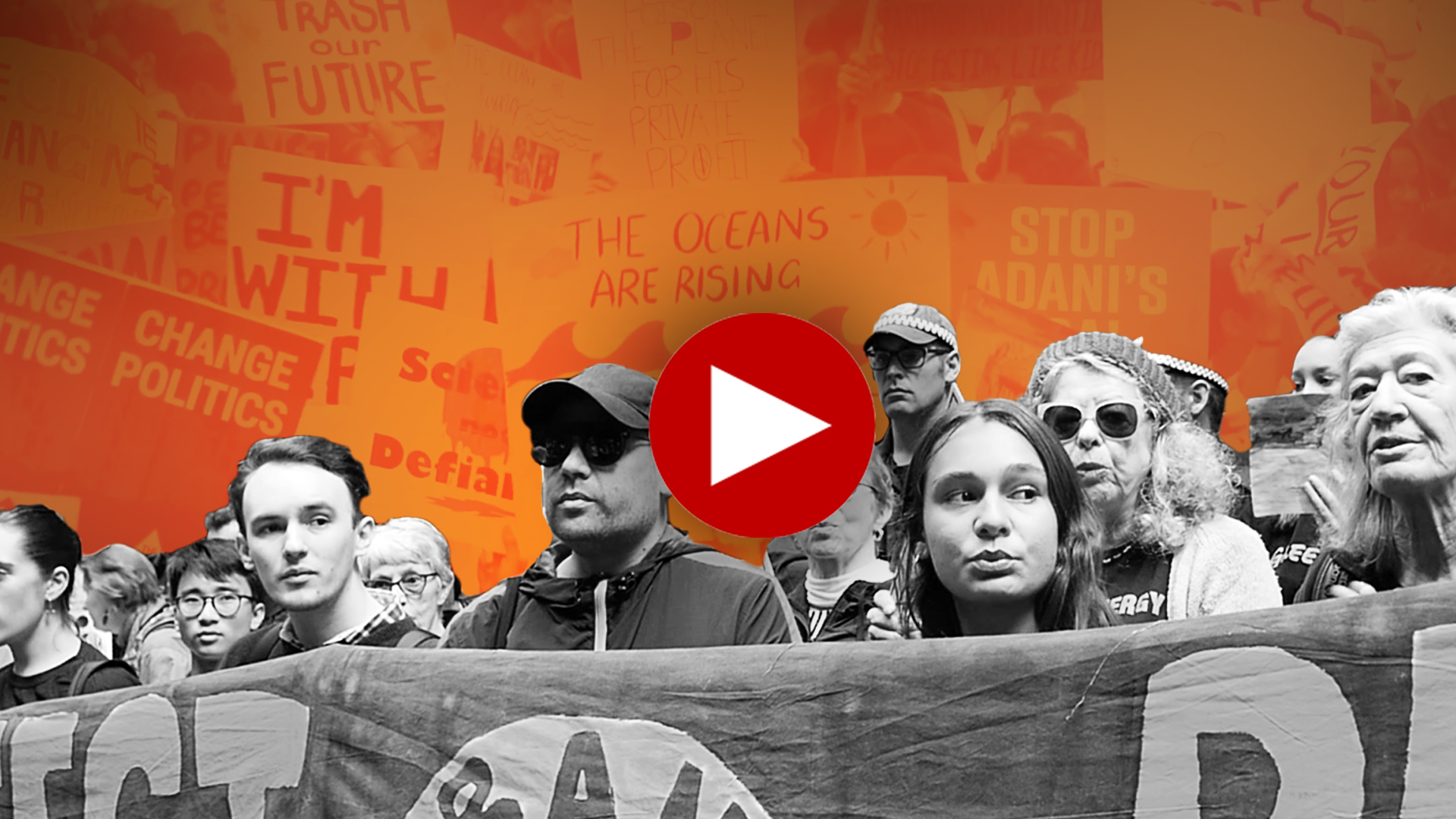 Like many of you, everyday
I find myself oscillating between hope and horror.
Horror at the lives lost around the world, and the impacts this crisis is having on people's livelihoods. Friends have lost their jobs; I haven't seen elderly family members for weeks; and those on the frontlines are utterly exhausted.
But I also have a powerful sense of hope.
I'm witnessing policies from a right-wing government I only ever expected from the progressive side of politics. Free childcare
1
, doubling Newstart
2
, wage subsidies
3
- and even making headway on the renters' rights!
4
And what gives me the most hope is

the GetUp movement

is more committed than ever to making this list grow.
GetUp members have continued to dedicate their time, donations, names, and energy to ensure no one in our society gets left behind.
Because fighting for a better 'normal' is what we do – together.
In solidarity,
Paul - for the entire GetUp team
References:
[1] 'Childcare centres to be free for parents during coronavirus pandemic, Scott Morrison announces',
ABC
, 2 April 2020
[2] 'Australian jobseekers to get $550 payment increase as part of huge coronavirus welfare package',
The Guardian
, 22 March 2020
[3] 'Australia to subsidise wages of up to 6m workers in $130bn coronavirus plan',
The Guardian
, 30 March 2020.
[4] 'What does a coronavirus eviction moratorium mean for Australian renters and businesses?',
ABC
, 1 April 2020