Judith has been a GetUp member since 2014. In December 2019, she and her partner Paul's home was destroyed in the Black Summer fires. Over the past few months, survivors like them shared their stories of recovery with us for our new documentary, The Aftermath.

Watch it here now.

Judith's email, and the film, contain references to suicide and mental health. If you or someone you know is impacted by the themes discussed, contact 000 in an emergency or call Lifeline on 13 11 14.
--------
Hi,
My name is Judith, and in a lot of ways, I'm just like you.
I want to see changes in this world that make life better for
everyone
, not just those swimming in money. I know what I want and what I
deserve
in a government, for the benefit of me
and
future generations. And, like you, I'm a proud GetUp member.
One thing I hope we don't have in common, is that my partner Paul and I lost our home in the Black Summer fires.
Everything we'd built over the last few decades was destroyed overnight. We lost cars, machinery, pets, our marriage certificate, priceless photos – the lot.
But the hardest bit is what happened after that.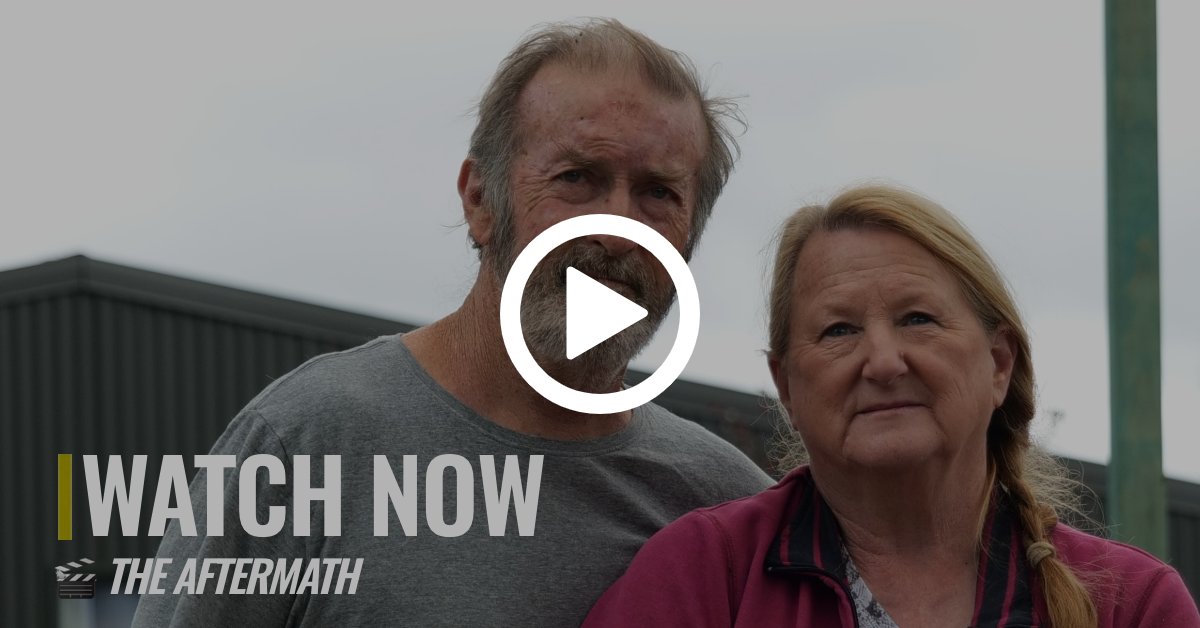 We heard plenty about what Prime Minister Scott Morrison was promising to survivors like us, but let me tell you – that's not the reality on the ground.
The government, after a disaster, should immediately look at what that town or suburb needs. What
people
need.
But in actual fact, there is no one you can go to. You have to try and weasel out information about these processes.
I'm sorry to say but if we'd relied on the Morrison Government alone, we'd be homeless, hungry, angry, and suicidal. Communities, neighbours, volunteers – these are the people who looked after us.
Our story is just one of many. Stories of communities coming together to rebuild our lives. Stories of feeling forgotten or ignored by our government.
Stories of everyday people who listen to the science and know the digging and burning of fossil fuels is making climate disasters like bushfires and floods more frequent and severe.
We knew 100% when the fire hit us on three fronts, it was climate change.
Poll after poll shows Australians want climate action, but they aren't voting on it.1

I believe stories like mine can change that.
GetUp is telling these stories in the new film,

The Aftermath, and I'd love for you to watch it here now.
Coal, oil and gas mining corporations are the biggest contributors to climate change – and because they cause the damage, they should pay to clean up the mess.
Our government must rapidly replace burning coal, oil and gas with the power of renewable energy,
and
implement a national climate compensation fund that makes the corporations responsible help our communities get back on our feet.
I've said this for decades, and right now, as we watch yet another climate disaster wreak havoc in our communities, it's never been more urgent.
Before the floods there were the fires. Before the fires there was drought. These compounding events are hitting some communities over and over, and that's before we even mention COVID-19.
Four disasters in a year is a lot to deal with.
2
Our communities are strong and resilient, but we shouldn't have to deal with it alone.
Watch

The Aftermath

now and take action to turn the tables with me.
Yours in spirit and solidarity,
Judith
Getup member and bushfire survivor, Buxton NSW
PS – GetUp has sent this email on my behalf, so don't worry, your data hasn't been shared with anyone! Over the years, I've used my voice to save the Reef, our universities, and the ABC. I've helped fund research into media concentration and threats to our democracy. And now, I'm using my voice, my story, to shed a light on the Morrison Government's bushfire 'recovery'.
Will you join me?
References:
[1] Australians across political divide want climate action: ANU survey,
The Canberra Times
. 25 March 2021.
[2] For some areas hit by NSW flood crisis, it's the fourth disaster in a year,
The Guardian
. 25 March 2021.