I don't read
The Australian
. But I couldn't help seeing the front page headline yesterday that polls are tightening —
and it made my stomach tighten.
1
I feel so much is at stake this election.
I work in healthcare and I've seen hospital queues getting longer and people having to pay for things that should be free. And we're at a crisis point to protect our climate, rivers, native animals and the Great Barrier Reef.
Yet I flinched when GetUp asked me to make phone calls to voters — it seemed so hard. Then I read a
New York Times
article about one-to-one conversations being the best way to change elections.
2
So I steeled myself and started making calls.
It was nerve-wracking, at first. But the more I did it, the easier it got. And GetUp gave us so much support. The best is when you talk to someone who's unsure, make a real connection and truly change someone's mind.
Now I see these polls and read the headlines, and GetUp staff tell me we don't have enough members making calls to the make the difference we need to.
This Sunday is Australia's biggest-ever election calling party.
If you're serious about changing our politics, improving our healthcare system, and protecting the future of this planet —
this is your chance to make a difference
.
I'll be there.

Will you join me?
Join me and hundreds of other GetUp members on Sunday at Australia's biggest-ever election calling party.
I had to ask myself a question.
What makes me more uncomfortable — making phone calls or three more years of dysfunctional politics and climate-wrecking politicians?
Tony Abbott and Peter Dutton have laughed about rising sea levels.
3
Abbott thinks climate science is "absolute crap".
4
I don't even want to imagine another three years of politicians making light of issues that are destroying people's homes and lives.
But for things to change, undecided voters in Dickson need to vote out Peter Dutton, and lifelong Liberals in Warringah need to turn away from Tony Abbott.
I've had conversations with those voters where we connected on the things we held in common. And I've persuaded them to change their vote.
But I'm just one person. Without your help —

my efforts simply won't be enough.
Join me and hundreds of other GetUp members on Sunday making calls to the voters who can make all the difference.
Scientists tell us we have just
12 years
to take action on climate before it's too late.
5
If we don't make this election the the turning point,
when will the turning point come?
That's why I'm making phone calls this election. Not because I find it easy. But because I'm afraid of what will happen if I don't.
In this election, I made the decision to step off the sidelines. I made the decision to take the action I
knew
we needed to take. Now I'm holding out my hand, and I'm asking you to join me:
https://getup.org.au/join-eithne-online
Eithne, proud GetUp member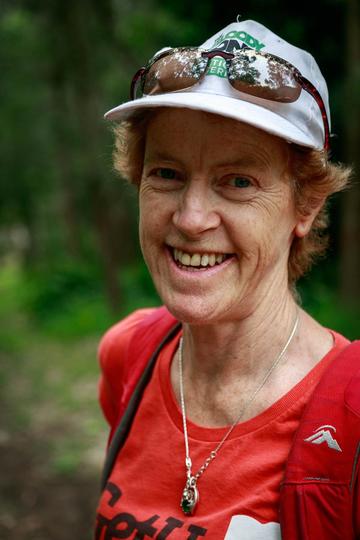 PS – The incredible school strikers will be holding a National Day of Action THIS Friday May 3!
This time, they're organising colourful rallies, heading to electorate offices, making calls to MPs and so much more. And the best bit? YOU'RE invited!
Find and RSVP to an event near you!
References:
[1] 'Game on as poll race tightens',
The Australian
, 29 April 2019
[2] 'How do you change voters' minds? Have a conversation',
New York Times
, 7 April 2016
[3] 'Peter Dutton overheard joking about rising sea levels in Pacific Island nations',
ABC News
, 11 September 2015.
[4] 'Tony Abbott says climate change is 'probably doing good'',
The Guardian
, 9 October 2017.
[5] 'We have 12 years to limit climate change catastrophe, warns UN',
The Guardian
, 8 October 2018.