Across the country, people are lending a helping hand to neighbours, friends, family and colleagues on temporary visas, who have been left out of government support through the coronavirus crisis.
International students, who came here to learn and give back, are organising and fighting for their futures in Australia.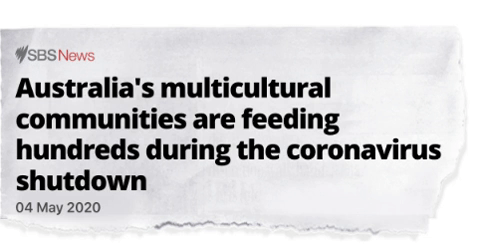 GetUp members like you have mobilised online in enormous numbers, with
over 30,000 people calling for help to be extended to everyone through this crisis.
And while the Morrison Government tries to ignore how they've treated over a million people living and working in this country, GetUp members and the community are refusing to let them.
Thousands of GetUp members contacted Social Services minister Anne Ruston directly to keep the pressure on, while
nearly 2000 of you shared your stories and concerns as part of the COVID-19 inquiry.
Read a few powerful excerpts below:
People on temporary visas contributed to our powerful campaign video, and people like you around the country helped share it far and wide.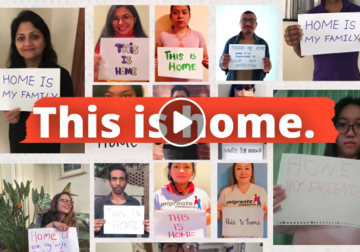 Together, standing in solidarity with affected communities campaigning to have their stories heard, we shone a light on how this government's cruel decision is impacting our lives, and those of our loved ones and colleagues
– and in response, we've seen
every
state government release various support to people on temporary visas over the past few months.
1,2,3
But there's still more to do – the state government support only scratches the surface, and in some cases funds have yet to be released.
The more time passes without adequate support, the further people are pushed beyond their means,
with frontline service organisations reporting huge strains on their resources as they try to assist thousands of people accessing their services every day.
4
Meanwhile, as people queue around the block for food, the recent JobKeeper 'reporting error' has shown that the Federal government has
$60 billion
that they're holding back from supporting people on temporary visas.
That's $60 billion the community and the economy need to move out of this crisis.
5
It's clear the Government has the means – we just need political will.
We need to dial our pressure up and keep it pointed at the Morrison Government, so that every person living in Australia has the support they need to get themselves and their families through these tough times.
Add your name to our petition calling on the Government to extend support for all!
We can not let the government leave anyone behind. Thank you once again for all that you do.
In determination,
Renaire, Anisha and Naz for the GetUp team.
References
[1] 3,000 temporary visa holders have taken up Tasmania's coronavirus support payment – SBS News, 29 May 2020
[2] NSW Government to fund crisis accommodation for international students through coronavirus pandemic – ABC, 15 May 2020
[3] Victoria latest state to help temporary migrants excluded from federal coronavirus support – The Guardian, 30 April 2020
[4] Organisations fear humanitarian crisis unfolding due to lack of federal support for people seeking asylum – ABC, 31 May 2020
[5] How do you lose $60bn and where does this leave Australia? – The Guardian, 22 May 2020